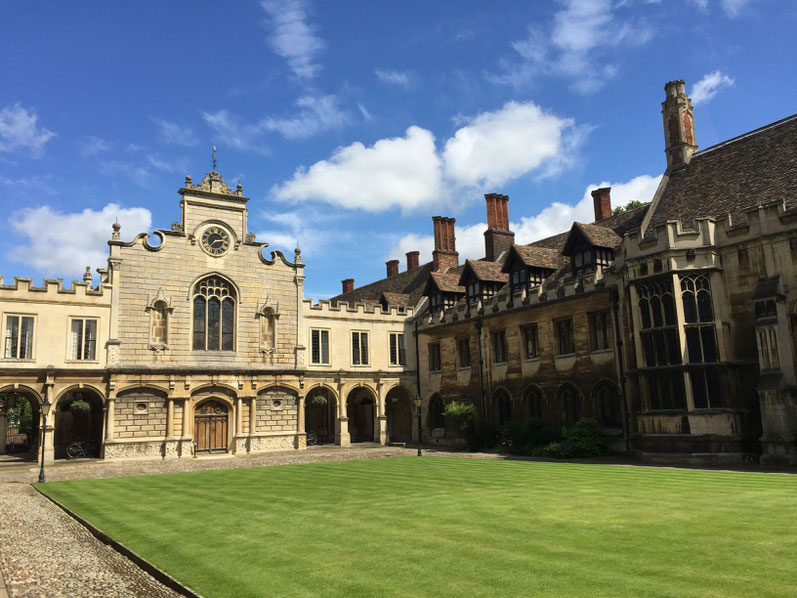 Hey guys!
I try to use no translator or get help from another person for writing this text, bc I'm now in England to learn english.
So please don't judge me :-)
Well, my first week in Cambridge is over and I think it's quite an amazing and fascinating city! Most of the time, when I'm walking trough the streets, I feel like I'm in Hogwarts. No really - it's just breathtaking!
And I had a real Harry Potter moment. I watched the store windows and then *magical moment* there was a Nimbus 2000 in one of the windows - true story. Amazing isn't it?
Okay, okay enough about Harry Potter. The first week was great! I think I learned many new things already and it helps me a lot. I have school from monday to friday and the teachers are really good and it's a lot of fun. Sadly I got a cold bc of the air conditioning and I was sleeping in my bed for the whole weekend  :-( Now I feel much better and I hope I get well soon! 
O yeah there is something here in Cambridge called punting.
It's a big thing for the tourists but of course I tried it out today. You hire one of these boats and you can choose If you want punting alone or if you want a chauffeured tour and of course we had a chauffeured tour - like real tourists. :-)
It was sooo relaxing and please when you ever come to Cambridge do this even if it's a bit expensive - do it!
But don't fall into the Cam, it happened to somebody today. It was quite funny but I felt so sorry for him.
The only point which isn't that good here in England is the food. I miss the good food. Sorry England but this is not your best quality except for the sweets they are unbelievable.
All together, till now it's a great experience and I'm looking forward for the next three weeks here in Cambridge.
And when you scroll down (yeah right under this text) you'll find some of my first impressions here :-) Enjoy it!
How to plan your own language exchange with free printable checklists