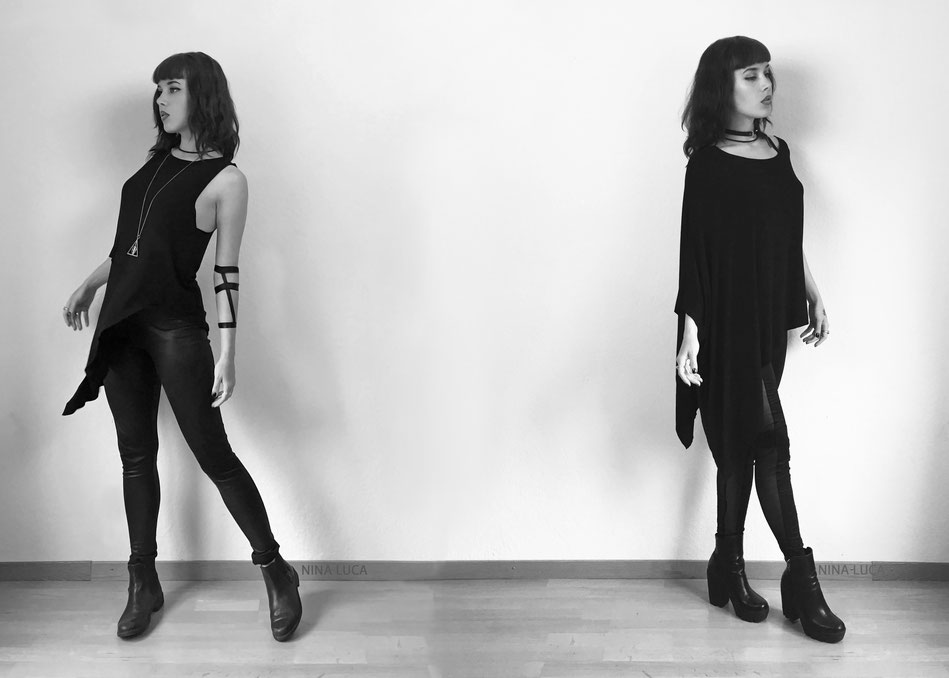 I'm happy to introduce you one of my favorite fashion labels Madness Is.
It's a big honor to wear this elegant asymetric shirts and I could wear them all day long.  Except for having a great look,
they're also extremly comfy - not only because the fabric is soft and supple.
I like it that they match so perfectly with tight pants - so I can easily combine them with my little leggings-collection :-)
I can only recommend it to you, so please take a loot at Madness Is Clothing - It's worth it!!
MAD311 Tank | Madness Is
MAD308 Tee | Madness Is
Bracelet | NINA LUCA
Chelsea Boots | Hobo
Platform Boots | Buffalo
Leggings | Tally Weijl
O-Ring Choker | WeirdbrainCreation
Deathly Hallows necklace | Warner Bros Studios, LDN