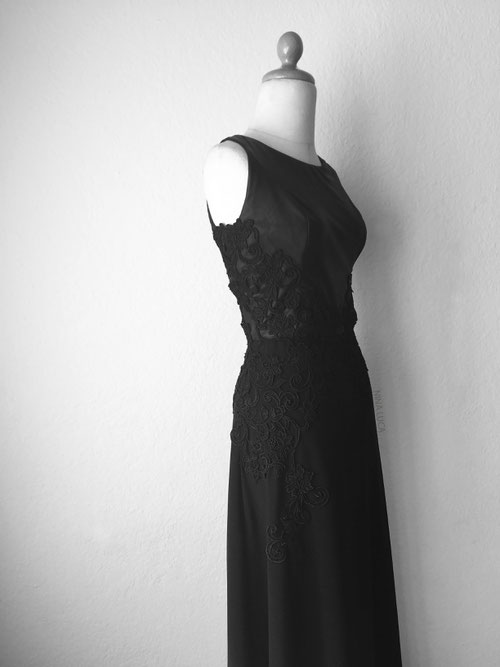 Incredible! 
The first of my friends is getting married this weekend and I'm indescribably happy for her and him!
It's a very special moment for two very special people and I'm soooo honored that I could design & sew the wedding dress for her!
She had only a few wishes: black, leather and lace. 
So we started drinking a beer and after a few sips we already had the idea how the dress should look and we didn't changed our mind until today. 
It's one of my favorite pieces I've ever made but the most beautiful gift is to see her smile while she'll wearing the dress
this weekend at her wedding. 
I'm so happy for you - thank you for being always such a good friend.