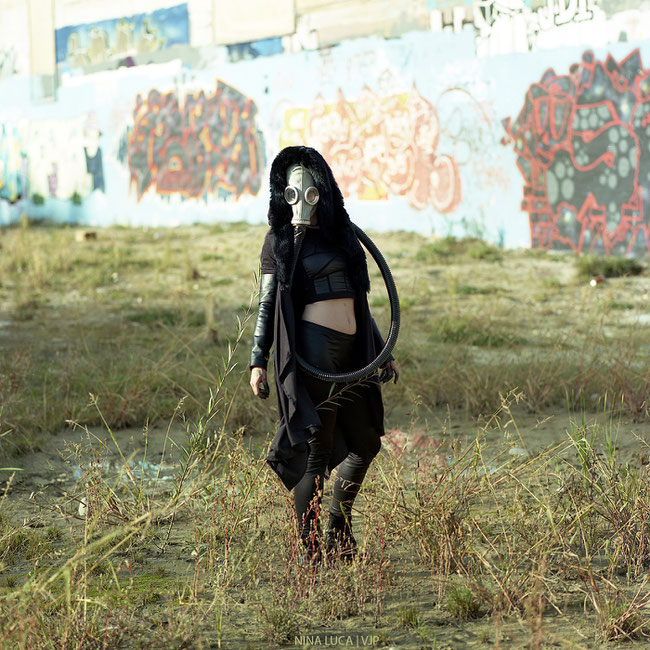 Another amazing photo series by VJP! 
I love the waste land and post apocalyptic style in these photos. It was never that hard to choose just a few photos of a shooting like this time - there are so many good shots. And I need to say that they haven't been edited again this time.
Finally I've some stunning pictures where you can see the great work by Church of Sanctus and Madness Is - two labels I very appreciate and love.
Photos | VJP
Coat | Church of Sanctus
Warrior crop top | Madness Is
Camera | Hasselblad 500 cm, lenses 50mm CF or 150mm CF