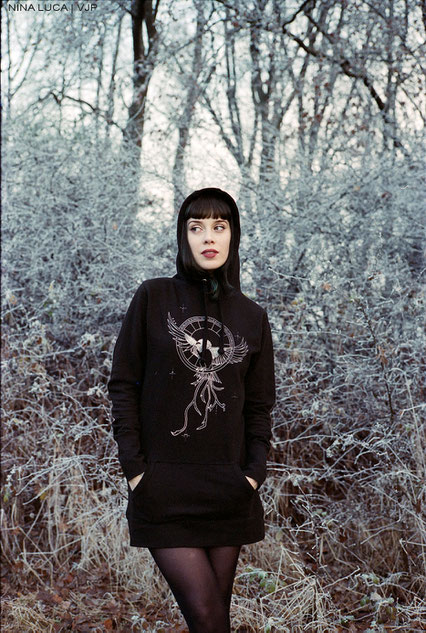 I feel honored to present you the great and stunning work by Chyvonne le Monnier.
But this time it's not for summer, but for autumn and winter. The hoodie is perfect for the cold and rainy swiss weather.
Not only it is comfy and fluffy, but also enough warm and on the top of all it looks bloody good! One of the thing I like most about it, is the length - it fits perfectly with stockings and leggings. Excellent for me :-) 
After so many positive critique I've got another positive one. No sorry - more than positive!
It's always easy to find cool designs and lovely prints for a good price. But it's not easy to find all this produced in an ethical way.
Chyvonne le Monnier stands for eco-friendly, against animal cruelty, for human rights and fair trade fashion - not to forget: she promotes a positive body image. Something very rare these days.
I appreciate the work she makes and the values she supports - so please check her out on www.chyvonnelemonnier.com 
Photos | www.vjp.ch