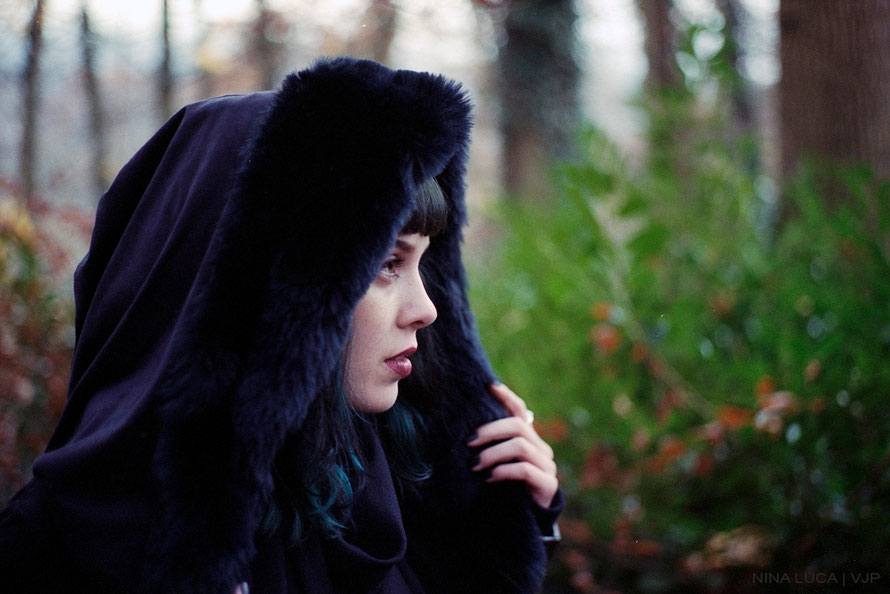 VJP and I made a little autumn walk a feeew weeks ago - these photos are the result :-) And if you follow me on Instagram you've seen most of them already. I'm just late with this blogpost - I'm so sorry!
I'm actually ecstatic how they turned out and I adore the autumn colours!
It's a simple autumn outfit which I just put on that day, so there is nothing special to say about it. That's why I'd like to tell you a bit about the coat. This Asylum Coat by The Church of Sanctus is an eye-catcher for itself, there's no need for a special outfit to combine it with. It's a wonderful company all of their products are handmade in London and the fabrics, fur and leather are vegan. So please take a look at their shop (it's sale at the moment!) and support a commendable fashion designer.
Photos | VJP - Analogue Photography