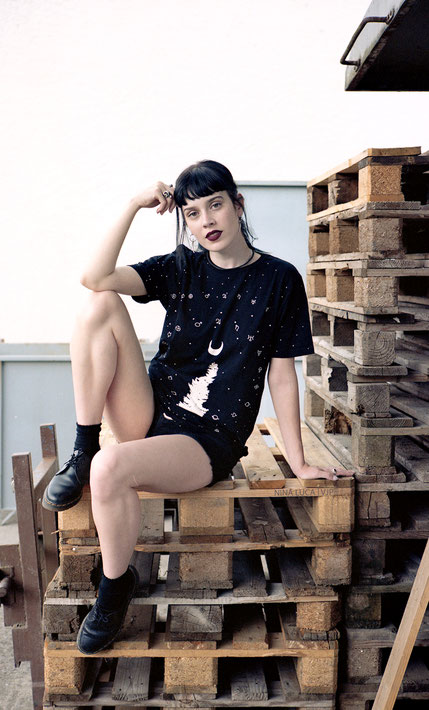 It's time to get a little bit personal for the first time. Everybody who is following me on Instagram realised, that I deleted (again) all photos and uploaded them again, again and again. One year ago I deleted everything for more than a month - a few weeks ago I started again and I hope this was the last time - I'm sorry for this mess! I wanted to let you know why I did this over and over again:
I had a very stressful time and big anxiety problems and I'm sure some of you know this very well. I love to blog and sharing all these photos with you on instagram but it wasn't always possible to do this, I was too exhausted. So I started to post extremely unorganised just to post something and that's the reason why It turned out as such a mess. 
I was looking for a new apartment for more than 5 months because my living situation was terrifying and that didn't help with my anxiety at all. But I have a new apartment about 6 weeks now and I got a lot of support from my family and friends. I'm so thankful for all the help I got and still get! 
I also want to thank you for all the lovely messages and heartwarming words I received from you all!
I found new energy and I'm soooo motivated for all the new collab's and projects and can't wait to share them with you. 
And to start the new-motivated-nina-season nothing could be better than doing this with Chyvonne le monnier!
Now for the classic fashion blog post please read below! :-)
I love you all!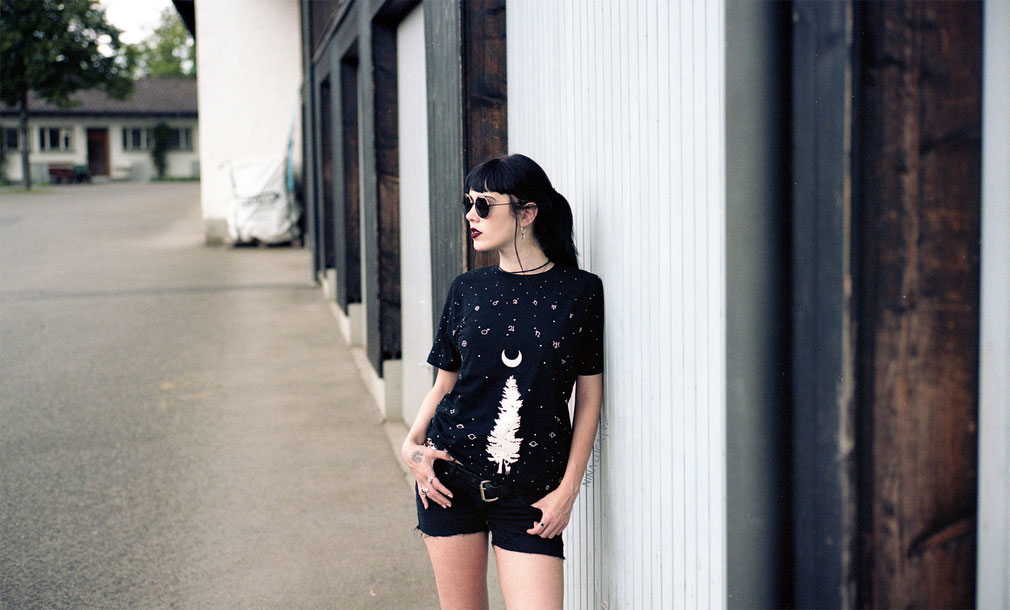 New season new Chyvonne le Monnier!!
It's incredible, since two years (TWO!!) I got this wonderful collaboration with Chyvonne le Monnier. She was one of the first collab's I had and I'm so happy that we are still working together. Her prints are something special and her shirts are still eco friendly and ethically produced. I feel honored that I can support such a great designer with such great values. Thank you!
Go and support her and check out her Instagram, her online shop *hinthint* spend some money on her fashion and drop some love on her facebook page! 
Tee | Chyvonne le Monnier
Shorts | old jeans I cut off
Sunnies | SIX
Earrings | Vampire Gothic
Shoes | Doctor Martens
Lipstick | Wicked by Lime Crime Makeup
Eyeliner dots | NYX matte liquid liner
Photos | VJP Analogue Photography