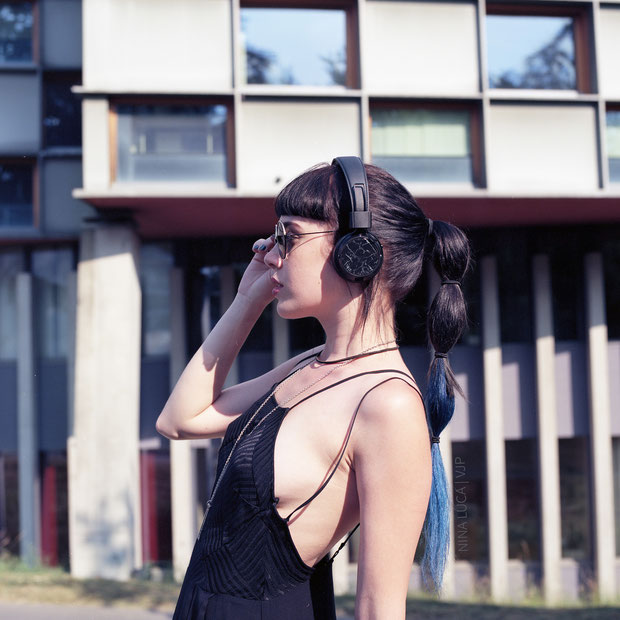 Hell yeah! I got new headphones: the black Regent by Sudio Sweden and they are great! First I was sceptical about this bluetooth thing which is very trendy at the moment. I read a lot about it, that the music quality via bluetooth isn't that good but...but! I had the chance to try it out and I was surprised! I have to be honest, I don't know a lot about technology but I can say whether or not the music sounds good and it does. I tested them with and without bluetooth and I couldn't hear any difference, so I'm more than convinced. One of my favourite features is that they're soundproof, this means people around you can't hear your music which is all I ever wanted! The only thing I have to criticise is that I'd love to have a little bit more bass.
The design of my black Regents is minimalistic, classy, smooth and clean, you can combine it with any kind of style - I adore designs like this! Personally for me it would be absolutely perfect if the gold would be silver, so it would always match my jewellery - but that might just a quirk I have ;-) Most of the time I'm wearing big headphones, so the Regents fit me very well, if you're more the In-ear-headphone kind of person you should definitely go with some of the small ones: the Två, the Klang, the Vasa or the Vasa Blå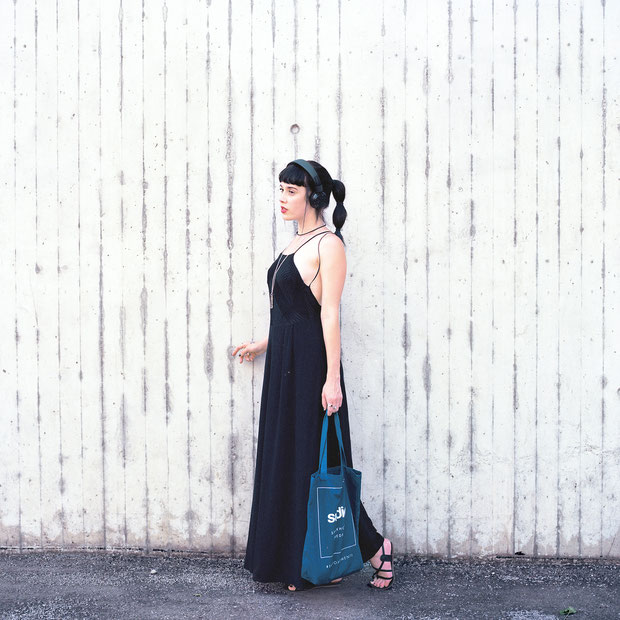 I nearly forgot! With the Regents you get some extra side caps and they are absolutely cute, the idea that you can customise your headphones is lovely! You can choose between 4 different designs, my favorite one is the black marble, the one I have. But I think for summer feelings some of the bright ones are much better. 
Speaking of summer feelings: I listened to my favorite summer songs while testing the headphones and I thought this is a great chance to share 12 of them with you! I made a short playlist for you - listen to it on my youtube channel right here. I hope you enjoy it and get some summer dancing vibes!
Bye darklings! /walks away while dancing/
/turns around/  and hey... YOU GET 15% on your order with the promocode ninaluca15 and when you order now you get one free Sudio bag aswell! Now is the time to spend some moooney!
Headphones and bad | Sudio Sweden
Dress | was a H&M overall - I made maxi dress out of it
Guillotine Necklace | Moon Raven Designs
Sunnies | Six
Sandals | Vero Moda
Lipstick | Cupid Matte by Lime Crime
Clip in Extensions | 1001 Extensions, I colored them by myself with Black Syoss and Midnight Blue by Directions