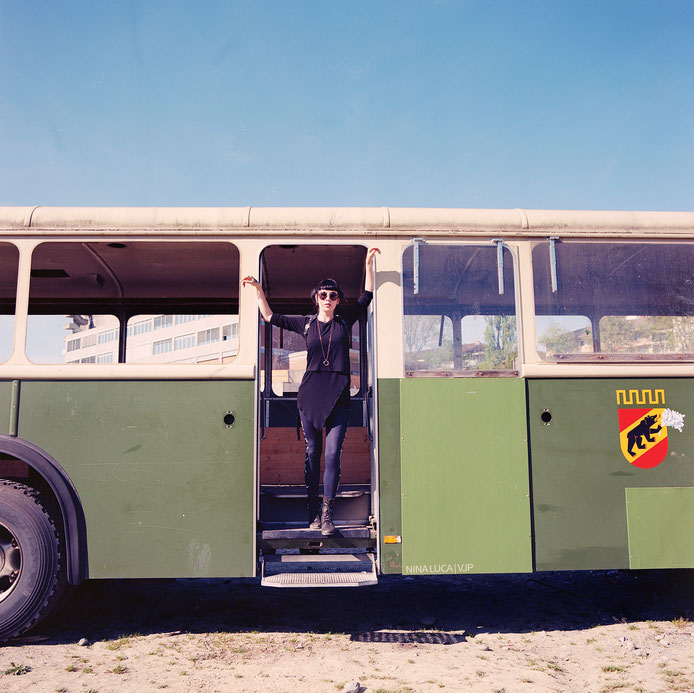 In my latest post you've read that I've got a new apartment after months of searching. After 4 years in a shared apartment I live alone again and it's great to plan the interior only for myself and the way I like it. It's also the first time I can actually make my very own atelier/workshop and this means the world to me - I've never had the space nor energy to unfold myself. 
While scrolling through instagram 1-2 weeks ago, in my new home, I  found the great woman BulletbyJulia. She makes great Bullet Journal designs and before her I didn't even know what a Bullet Journal was. So I informed myself about this journal thing and I fell in love with it!! It's the perfect concept for my organisation, all my lists and ideas. For more infos on what it is please check out this link. 
So I started not only with the project pimp-up-my-apartmentandlife but also with a bullet journal - I'm still in the construction phase but I'm already more productive then ever before. More about this in a post I will write for Life&Craft, because I know you are here for some fashion *badum tsss*
This post is dedicated to Madness Is Clothing, I have three pieces from their collections and I'm absolutely in love with the designs they create. I combined this tank top with a sweater underneath, at the time VJP and I made the photos it wasn't 30 degrees outside. Anyway, this asymmetric top is my absolute fav! I think there is no piece in my entire wardrobe...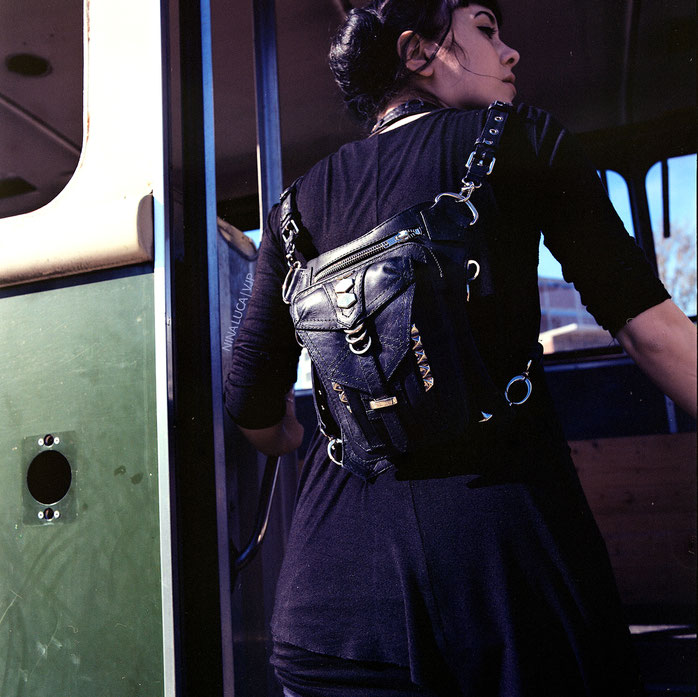 ...I wear more often than this. The fabric and everything is perfect, it fits with all my leggings and you can wear it in a classy or in a casual way.
This top isn't the only thing I adore about this outfit, the bag by Jungle Tribe is an absolute must-have. I've wanted this bag fore more than 3 years and last year I was finally able to afford it and it was worth every penny. I use this bag all the time, you can wear it in different ways, so it always matches your outfit. The bags are a bit expensice but I feel the price is justified. Two brothers who know what real handcrafting and quality is, just extraordinary!
and you get 15% on your order with the code ninaluca15 it's the right time to order your bag!
The 3rd eye-catcher for me are the leggings, I found them online at In Control Clothing. I love the design but I'm disappointed by the quality - the black is not really black and the fabric is too sensitive, you can see every little lint on them but the good thing is they are comfy. :-) All in one, I wouldn't recommend them, though. Anyhow I will wear them just because I love the design so much :-) 
Asymetric top | Madness Is
Bag | Jungle Tribe
Leggings | In Control Clothing
Boots | Steven Madden
Elder Scroll necklace | Yarilo Studio
Sunnies |  Cerjo
Photos | VJP Analogue Photography