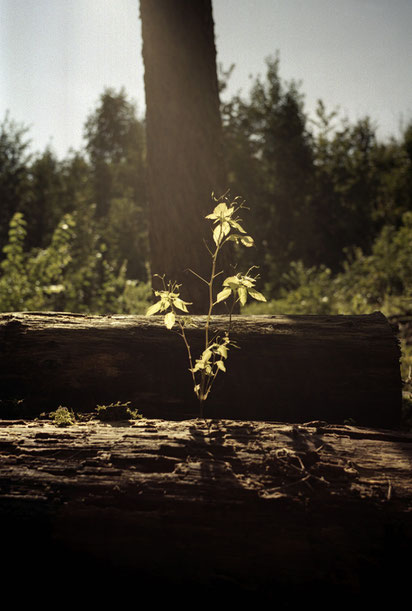 I read more and more on Instagram and Blogs that people fight with anxiety and/or depression and it always breaks my heart and at the same time I admire them for not giving up on their work and themselves. I've been fighting anxiety for 7 years now and I even beat depression (well, most of it) and after another down and not posting anything on my blog for a long time, I decided to make this very personal and serious text.
I know a lot of people who fight those problems but today I want to talk from my perspective, I can't write for them or for you because all the anxiety and depression problems are the same and still completely different.
The last few years were really hard, I went to counselling for a while and cried a lot and had so many sleepless weeks - I was so afraid of dying (and other I don't wan't to talk about in public) that I started to be afraid of almost everything so I was at the point where I couldn't even get out of the house or enjoy eating (and I really love food). I was caught by fear and I couldn't see a way out of it. Over the last few months I made some huge progress and I could break out of some fear-cages but still the anxiety and the sorrow would come back again from time to time and they are still predominantly. But the most important thing is to see, that it's getting better.
My blog has always been mostly superficial and not that personal or profound but my anxiety is one of the biggest parts in my life and it affects my blog extremely. It's not possible to write regularly and always be up to date with the page - because sometimes you're simply unable to do anything at all and everything you do sucks the energy right out of you and I'm sure some of you reading this now and know this feeling very well.
During the last few months I had to learn that I won't be able to have one of those professional blogs who post nearly every day and who are actually able to live from it - I had to learn that my blog is here for fun, for me and for you. And maybe one day, when I'm fully recovered, I might be able to handle one of those super blogs :-P
But since the most important things for me are sewing and crafting,  I will always prioritize this and use my energy for those things first.
And this is so important if you fight negativities like these: never stop doing what you love, because this is what will bring a smile to your face that you're missing. Never stop trying out new things you might like, because everything you do can help you fight against your fears, be stronger than them and and don't let them win - but when they win sometimes, never forget that this is totally okay and not a shame, we are all human and sometimes we are just too tired to fight and when they win you're still strong because you still get up every morning to fight those demons again and this is so much more powerful than your demons ever will be.