After two weeks I've got the first update for you!
If you follow me on Instagram you already know that I changed the whole design after the first three days. Why?
Well, as planned I started with the red dress and when I finished it, it looked better than expected and I was so surprised and happy! But when I added the black sleeves and the tabard I didn't like it any longer. The whole dress, the handwork and love I put in this dress got lost, so I decided to change the design of my cosplay.
At first I couldn't come up with anything - I had no ideas when I started to draw. I looked for inspiration but nothing convinced me, so I asked myself: what have you always wanted to do? What haven't you ever dared?
I wanted to bring the forest into the dress, as it was planned from the start but I just couldn't get it right because I was too cramped. But Ashley Rose Couture inspired me with her designs to break out of my comfort zone and dare something - so I did! I stopped drawing and started to craft: wood piece after woo piece after wood piece...
And what it looks now, you can see in the photos! I'm so happy how it turned out and I'm so glad I was brave enough to do this! There are still some things I would change but I think that's the curse of a perfectionist.
Is the cosplay finished now? Hell no! The madness has only just begun!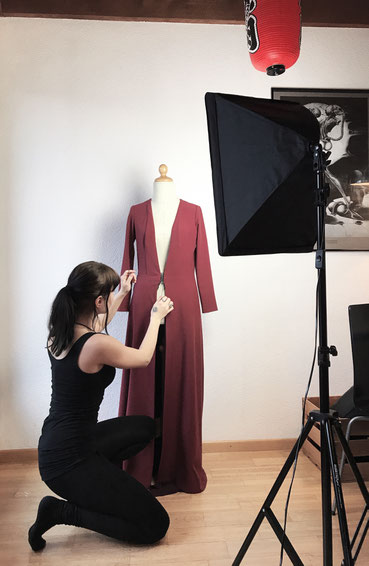 Aaaand! you can see now how I made my Wooden Armor! https://www.youtube.com/watch?v=oagbK5fPYKY&t=2s